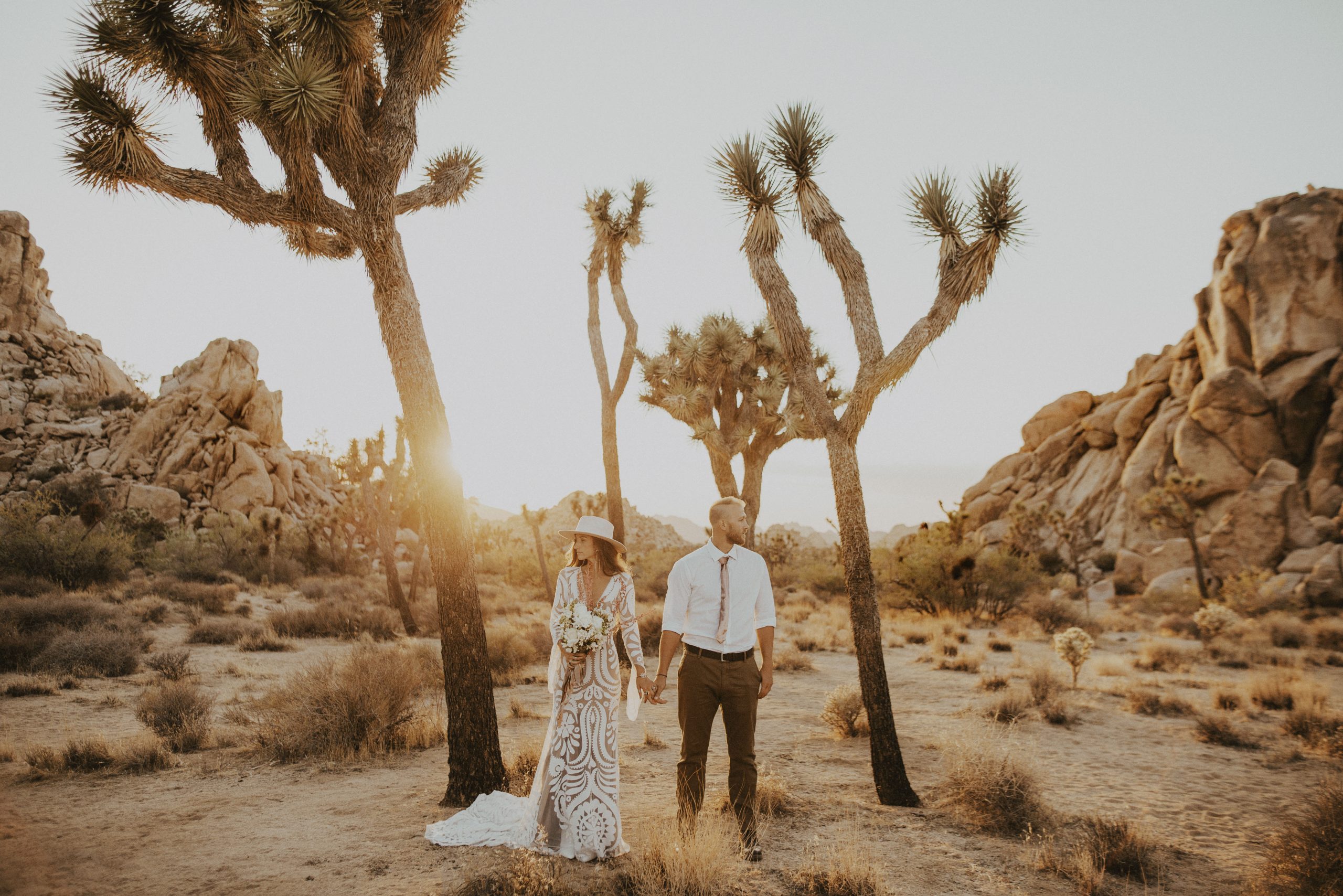 Joshua Tree Elopement Photographer
Small weddings, elopements & adventure sessions in Joshua tree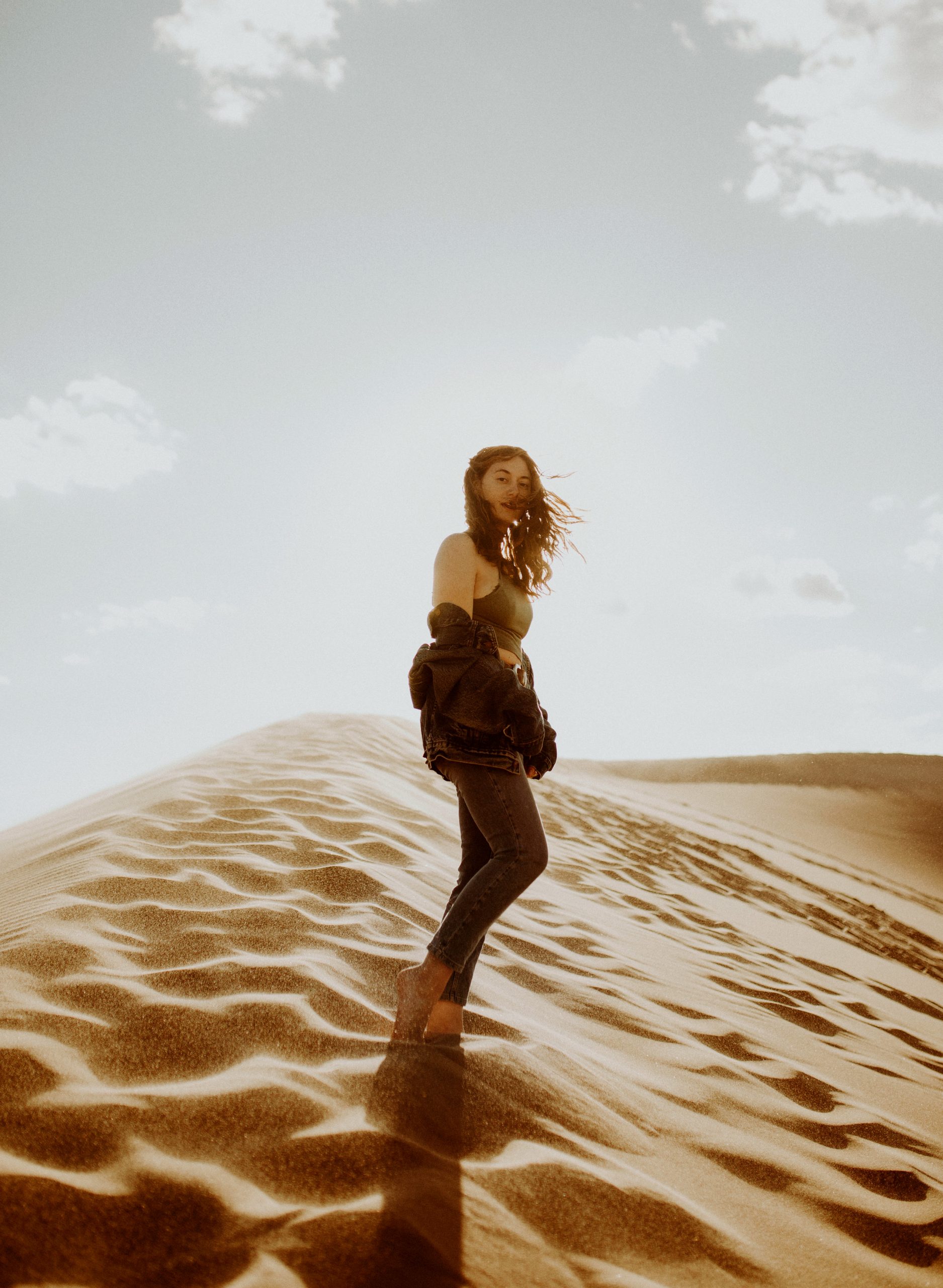 Hey, I'm Carissa!

Joshua Tree Elopement Photographer
I'm so excited that you are dreaming up an elopement in Joshua Tree National Park. Joshua Tree is one of the best places in the country for an elopement. The desert landscape is mystical and beautiful, speckled with joshua trees, yucca, desert blooms, and granite monoliths. It's the perfect place for a couple looking for something out of the norm, and untraditional, but still wildly beautiful.
Planning an elopement can feel overwhelming, but that's what I'm here for! Think of me as your guide - I'll help you find the incredible secret spot to say your vows, awesome local vendors to bring your dreams to life, and provide assistance with all the logistics and details that go into planning an unforgettable experience. I've helped plan elopements all over the world, and have a lot of experience crafting meaning, intentional elopement days.
Planning an elopement in Joshua Tree
Are you drawn to the wide open desert expanse of the Mojave desert? With sand dunes, granite boulders, and cacti everywhere you look, the stunning desert landscape of Joshua Tree will make the perfect backdrop for your elopement day.
Not only is it beautiful, but there is also so much to do - from hiking and rock climbing, to relaxing and soaking in the views. Joshua Tree also has some of the best Airbnb's in the world, making it the perfect location to host a small wedding reception or dinner with your favorite people.
The permitting process to elope in Joshua Tree is simple and straightforward. The permit costs $120 and you can apply for it here.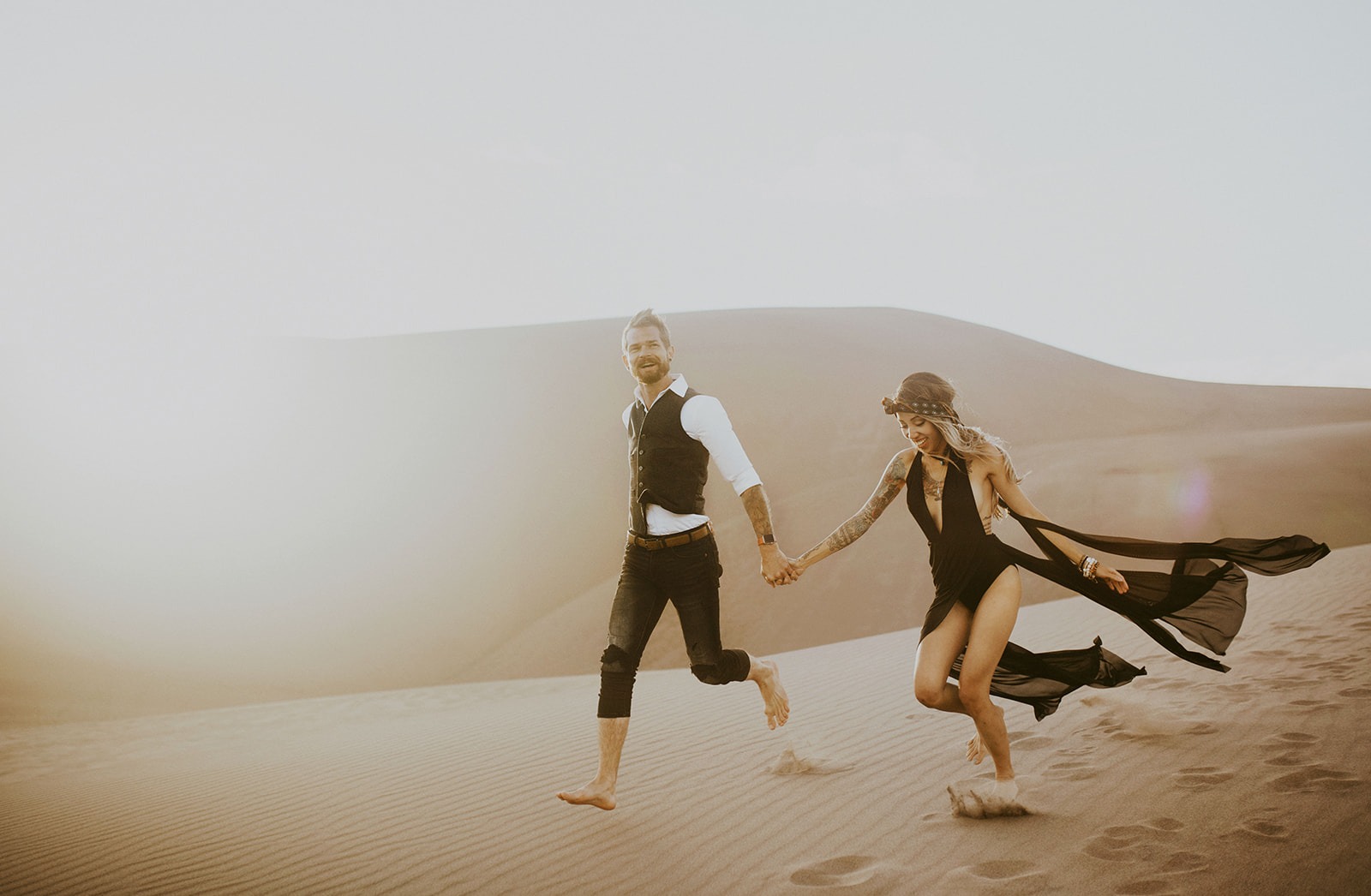 When to elope in Joshua Tree
Like most deserts, Joshua Tree gets hot during the summer months. However, the shoulder seasons are absolutely lovely, with mild temperatures, chilly nights.
March - May is considered Spring, and the desert erupts with flowering cactus, and colorful desert blooms. It's an absolutely magical time to explore Joshua Tree. It's also the most popular time of year in the area!
October - December is the fall season, where again you'll find cooler temperatures and the tourism will have died down a little.
Winter is the best time of year to visit to avoid the crowds! And while the temperatures typically remind pretty mild during the day time, you might get lucky and experience snow in the desert, which is magical.
Where to elope in Joshua Tree
Intimate Wedding Venue:
Joshua tree has some of the most incredible small wedding venues in the country! If you are planning to have an intimate wedding, or a larger wedding, then I recommend booking a private venue for your ceremony. Here are some of my favorite options in Joshua Tree:
Joshua Tree National Park:
You can elope in Joshua Tree National Park itself! All you'll need is to choose from the designated ceremony sites! Each site has different rules and regulations for how many people and vehicles it can accommodate. Some of the ceremony sites include Indian Cove Amphitheater, Hidden Valley Picnic Area, Cap Rock, Rattlesnake Picnic Area, Quail Springs Picnic Area, and Split Rock. Beyond just the ceremony sites, there are so many different areas to explore within Joshua Tree, so I recommend planning for some time to explore the park after your ceremony!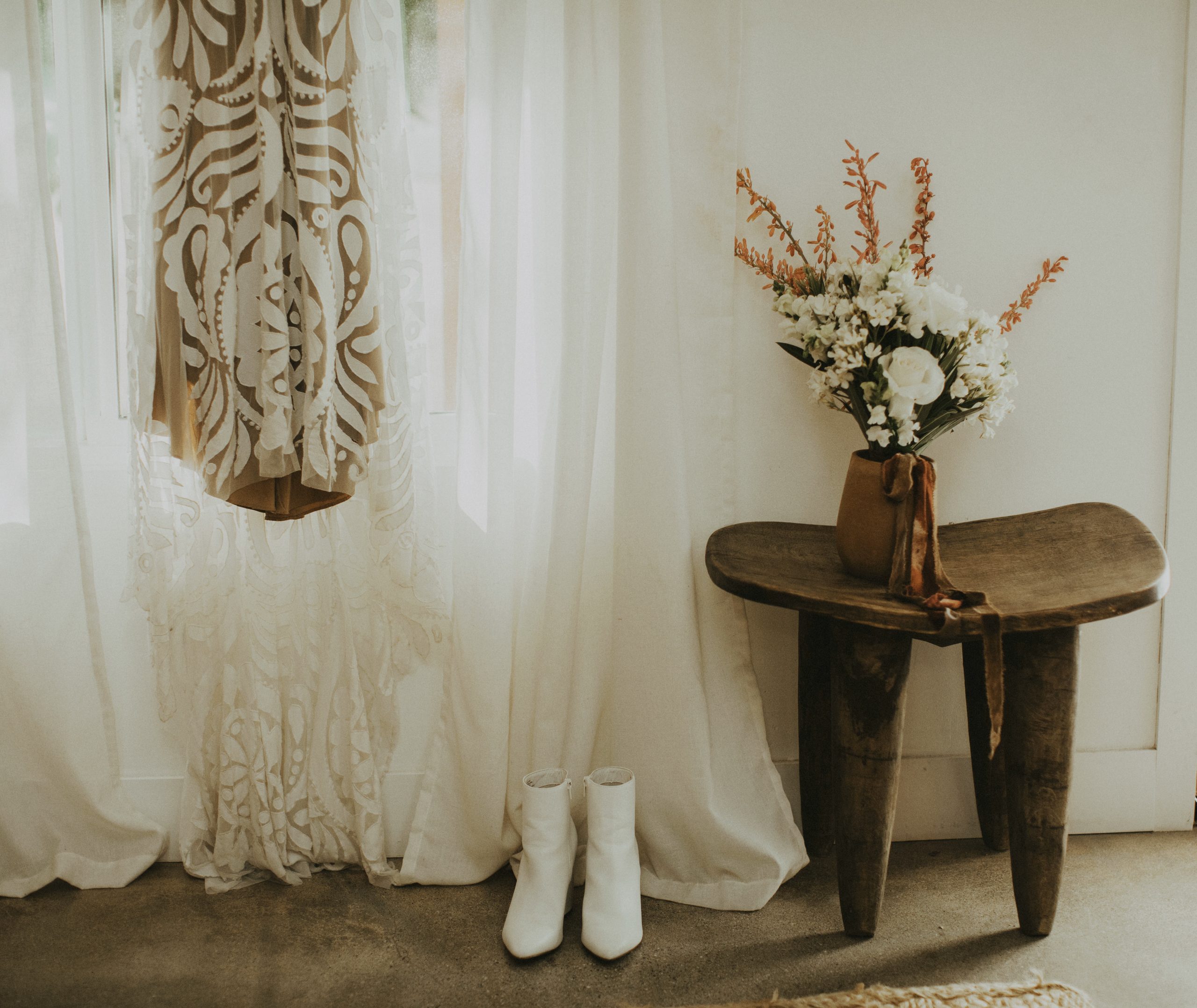 Best places to stay for your Joshua Tree Elopement
Joshua Tree is known for its incredible Airbnbs and places to stay! Some of the best Airbnbs in the country are located in Joshua Tree. Whether you want adobe style architecture, gorgeous minimalist design, or something totally unique, you'll find an amazing (and affordable) option in Joshua Tree. Here are a few of my favorite spots:
Joshua Tree Elopement Packages
Half Day Coverage - $4,800
Up to 4 hours of photography coverage - enough time for a ceremony, and exploring around the area
+ Custom location scouting
+ Timeline creation
+ Permit assistance
+ Vendor recommendations
+ Online gallery of high resolution images
FULL DAY COVERAGE - $6,500
Up to 8 hours of photography coverage - a day full of adventure and exploring multiple locations
+ Custom location scouting
+ Timeline creation
+ Permit assistance
+ Vendor recommendations
+ Online gallery of high resolution images
View more PLANNING RESOURCES
Ready to start planning your Joshua Tree elopement?