Intimate wedding & elopement photographer
I have spent the last 5 years documenting the most incredible wedding stories in the San Juan mountains of Colorado, and epic locations all over the world. Sometimes I have to pinch myself because this "job" of mine feels too good to be true. I am so passionate about helping couples have incredible wedding experiences in breathtaking places, because I believe that's what everyone deserves.
I'm so freaking excited that you are here!
The one behind the camera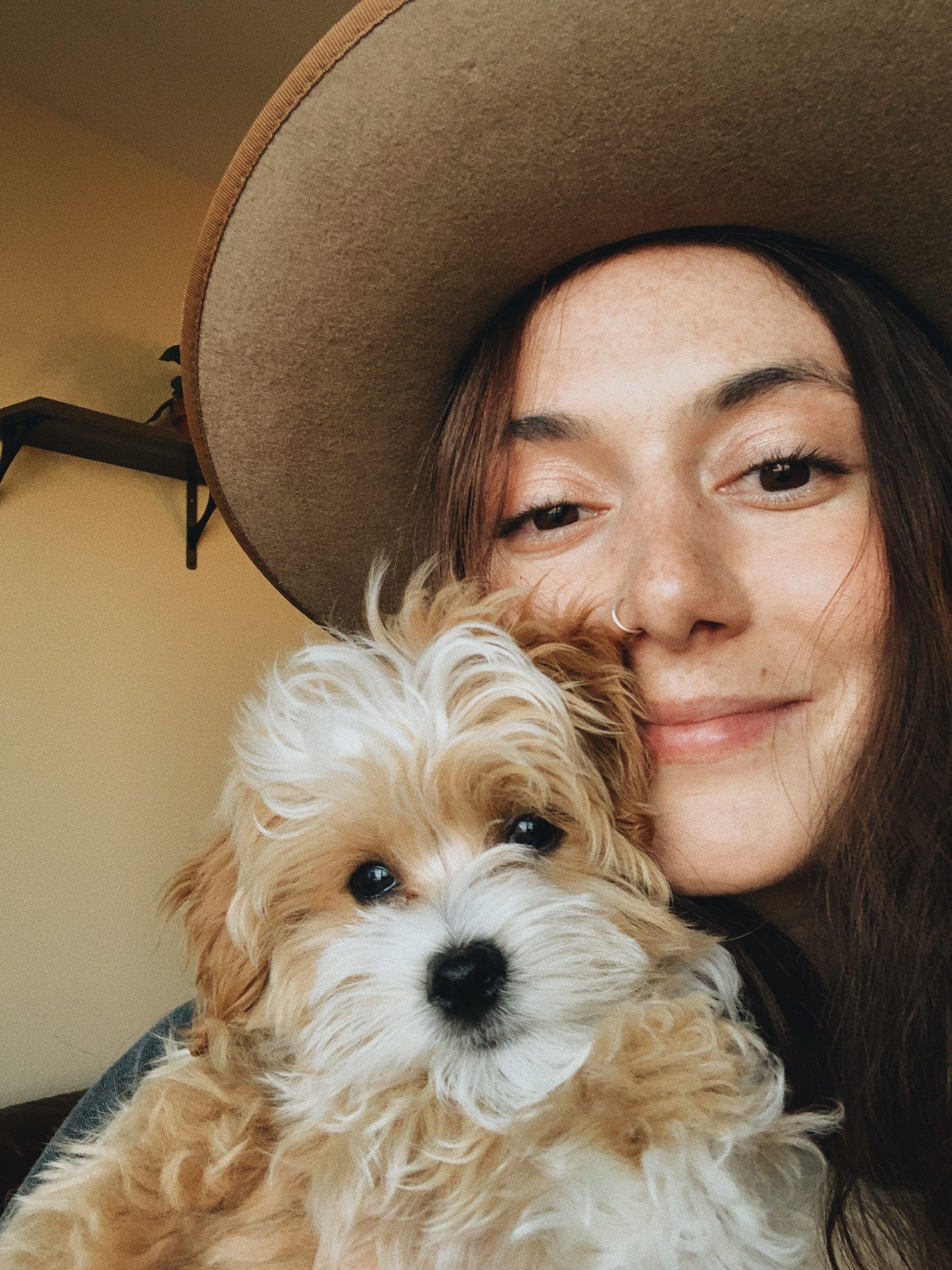 GET TO KNOW YOUR adventure elopement photographer
Besides photography, some of my favorite things include road trips in my old 4-Runner, kinda sucking at snowboarding, Jeeping into the mountains, sunsets in beautiful places, swimming in the ocean, and most importantly - spending time with my people.
I'm dating the weirdest, best person I've ever met, and together we have our fur child, Louie, who I am way to obsessed with. We love nothing more than traveling the world and experiencing new places. My life pretty much revolves around these two boys, and they tag along on a lot of my adventures, so you'll probably meet them too!
So why do I shoot elopements?
Elopements represent the foundation of what a wedding is truly about.Throughout my years in the wedding industry I began to realize that traditional weddings felt so unauthentic, like such a huge production for everyone else. When the focus of your wedding day has to be on following a stressful timeline, and making sure your table settings are perfect, it's impossible to remember the reason why you are even celebrating in the first place. But when you strip all of that away, it leaves room to embrace the stuff that really matters. After photographing my first elopement, I was hooked. I rebranded my entire business to exclusively document elopements, and never looked back.
Check out this behind the scenes video of what I do
I'm not just a photographer ...
and you're not just a client. It's so much more than that.
I absolutely LOVE building deeper relationships with my couples that go beyond just being a vendor that shows up and does a job. Trust me, you want to actually LIKE the person that is documenting the most important day of your life - that's when the real magic happens.
If you are filled with wanderlust, and don't mind some dirt stains on your dress, then we will be best friends in no time. Let's bond over travel stories, bucket list goals, dirty jokes, and dog obsessions, while we drink a beer and hang by the campfire. By the end of this all, you'll be planning trips to Colorado to go Jeeping with me and my mom (true story - so many of my couples come hang in Ouray with us).
My packages are all inclusive, so there are NO additional travel fees! I book all of my own flights, accommodations, and transportation to make the process as easy and stress free as possible. Follow the link below to check out my travel schedule, and learn more about planning a destination elopement with me.
" I can't even put into words how amazing Carissa is. "
I can't even put into words how amazing Carissa is. She helped us have our dream elopement experience. We decided we wanted to elope in Colorado, but had no idea where to even begin with the planning process. We reached out to Carissa, and she immediately helped us feel at ease, guided us through the planning process, and just made everything a breeze. She had so many incredible ideas, and her expertise is just on another level. She helped us figure out exactly what we wanted for our elopement experience, and then provided us with a huge list of incredible location options that we could choose from. Not only that, but she provided tons of resources and assistance throughout the entire process.
The day of our elopement was just a dream. She was incredible to work with, so fun, and beyond helpful. Her number one priority was that we had an incredible experience. By the end of the day, we were already beyond happy with her service, but then we received our photos, and WOW. She captured our story so beautifully, and we will cherish these photos for the rest of our lives. With all that being said, BOOK HER NOW! She is amazing, and will make all of your elopement dreams come true. She is truly worth every penny.