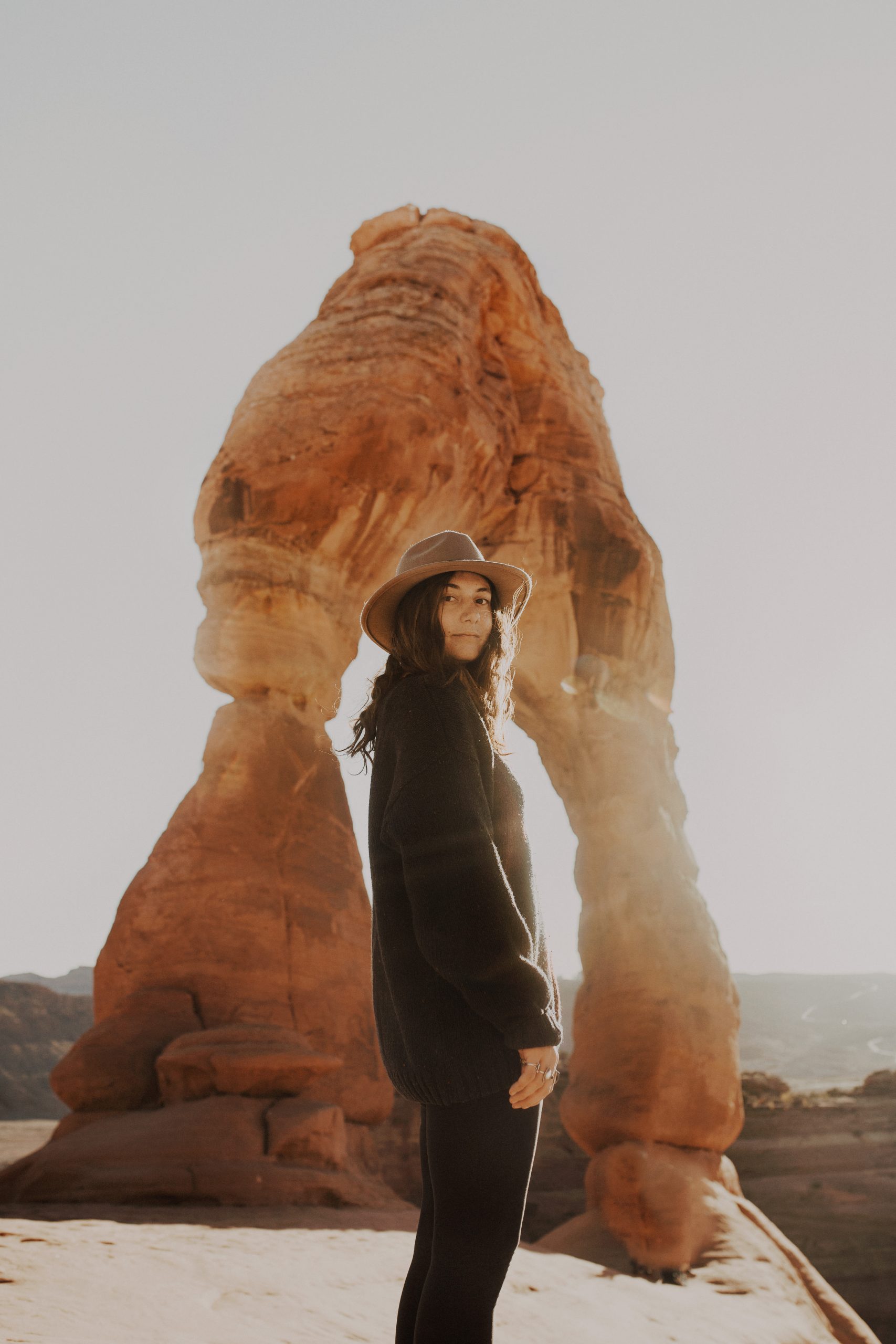 Hey there, I'm Carissa! I'm a lover of adventure, and exploring new places. I specialize in photographing elopements in the San Juan mountains of Colorado, the western US, and international locations all over the world.
My goal is to help couples plan connected, meaningful elopement experiences in the most breathtaking landscapes on earth, and document the story of it all. Whether it's a glacier in Alaska, a waterfall in Iceland, or a cliffside in Moab, I'm ready to document your adventure.
How I can help bring your dream elopement experience to life
Customized location ideas
Whether you want to elope in Colorado, or some far away destination, I've got you covered. After getting to know you two more, and your vision for your elopement experience, I will send a long list of highly researched, breathtaking elopement location options that check all the boxes of what you are looking for.
Unlimited planning assistance
I provide customized assistance tailored to your unique elopement vision throughout the entire planning process. This includes vendor recommendations, assistance with permits and logistics, creating a relaxed timeline for your day, and so much more. My goal is to make the planning process stress free, easy, and FUN!
Photos that tell your story
I strongly believe your day shouldn't feel like an all day photoshoot. It should be an incredible experience - the amazing photos are simply the result of that. My goal is to document the story of your elopement, with photos that bring you back to the way the moment truly felt. Your adventure deserves to be remembered.
We can schedule a time to chat over the phone, and dive further into all the details you'll need to know! We can also discuss where in the world you might want to elope, and I can answer any questions you might have!
Once the contract is signed and the invoice is paid, it's time to start planning! We'll work together to bring your dream elopement experience to life. Don't worry, I'll guide you through the entire process from start to finish!
More
elopement stories I've helped bring to life
Zion National Park Overlook Elopement
" Carissa was a dream to work with! We are so lucky we found her to document our elopement. We could tell how much she truly cared to help us plan and capture our special day from the first email she wrote back to us. Carissa is so easy to communicate with, super thorough and thought of every single detail while we worked through the planning. We were blown away by all of her amazing recommendations and could not have asked for better options. She worked so hard to help us plan the perfect elopement in less than a month and we literally couldn't have done it without her! Now the pictures, we are so obsessed!! Each and every single one of them are absolutely amazing. It was important to us that we had the day captured so we could share with our friends and family who were not there to witness our marriage. The online gallery is perfect and easy for sharing with loved ones. Our friends and family couldn't believe how breathtaking the photos are. Plus, Carissa sent us some sneak peek photos the very next day! Not only is Carissa extremely talented, but she is the sweetest person and so much fun to hang out with! We had the best time out in the mountains with her. She's the best and I highly recommend booking her for your elopement!!"
My packages are all inclusive, so there are NO additional travel fees! I book all of my own flights, accommodations, and transportation to make the process as easy and stress free as possible. Follow the link below to check out my travel schedule, and learn more about planning a destination elopement with me.