Kauai Elopement Photographer
Small weddings, elopements & adventure sessions in Kauai
Hey, I'm Carissa!

Kauai Elopement Photographer
I'm so excited that you are dreaming up an elopement in Kauai. Kauai truly is one of my favorite places in the world, and one of the best places for an elopement. The pristine, breathtaking beauty of Kauai is unlike any place I have ever experienced. I think when people envision Hawaii, they often imagine the stereotypical beach vacation spot, with cheesy tourist traps and busy beaches. The reality is that there is so much more to Kauai than that. It's a place rich in culture, history, and untouched beauty. It is truly a hidden paradise, and the perfect place for a tropical elopement.
Planning an elopement can feel overwhelming, but that's what I'm here for! Think of me as your guide - I'll help you find the incredible secret spot to say your vows, awesome local vendors to bring your dreams to life, and provide assistance with all the logistics and details that go into planning an unforgettable experience. I've helped plan elopements all over the world, and have a lot of experience crafting meaning, intentional elopement days.
Planning an elopement in Kauai
Want to elope in a tropical paradise? Then Kauai is the perfect place for you. With hundreds of miles of untouched beaches, rugged coastlines, and tropical rainforests, it's easy to access incredible elopement locations, and have the experience of a lifetime.
Not only is Kauai stunning, but there is also so much to do. It's the perfect place to elope if you seek adventure and luxury. Whether you want to swim in a hidden waterfall, explore a foggy canyon, hike along a cliff that towers above the turquoise ocean, or swim with the local sealife - you will never run out of things to do. Not only that, but Kauai is also one of the least visited Hawaiian islands, which means it's easy to find seclusion and privacy.
Best time of year to elope in Kauai
This is a tough one because Kauai has incredible year round weather! It's a tropical island, so the weather is warm and sunny year round, with slight variations depending on the months. April - October is the dry season, meaning the warmest and sunniest time of year! November - March is known as the rainy season! Kauai is actually home to the wettest spot on earth, so you can imagine it gets pretty rainy! Luckily, the rain tends to come and go in the form of a light drizzle, and isn't something to be too worried about! The winter months are also known as the whale watching season, so it's a great time of year to visit if you are a wildlife lover!
I typically recommend eloping in Kauai during the shoulder season months! So anytime from April - June, and October - December. In my opinion, this is the best way to avoid the peak tourism season, while also avoiding the rainiest months of the year. The reality is though, you seriously can't go wrong with any time of year! Kauai is a paradise year round. I've explored the island in every season, and have never been disappointed.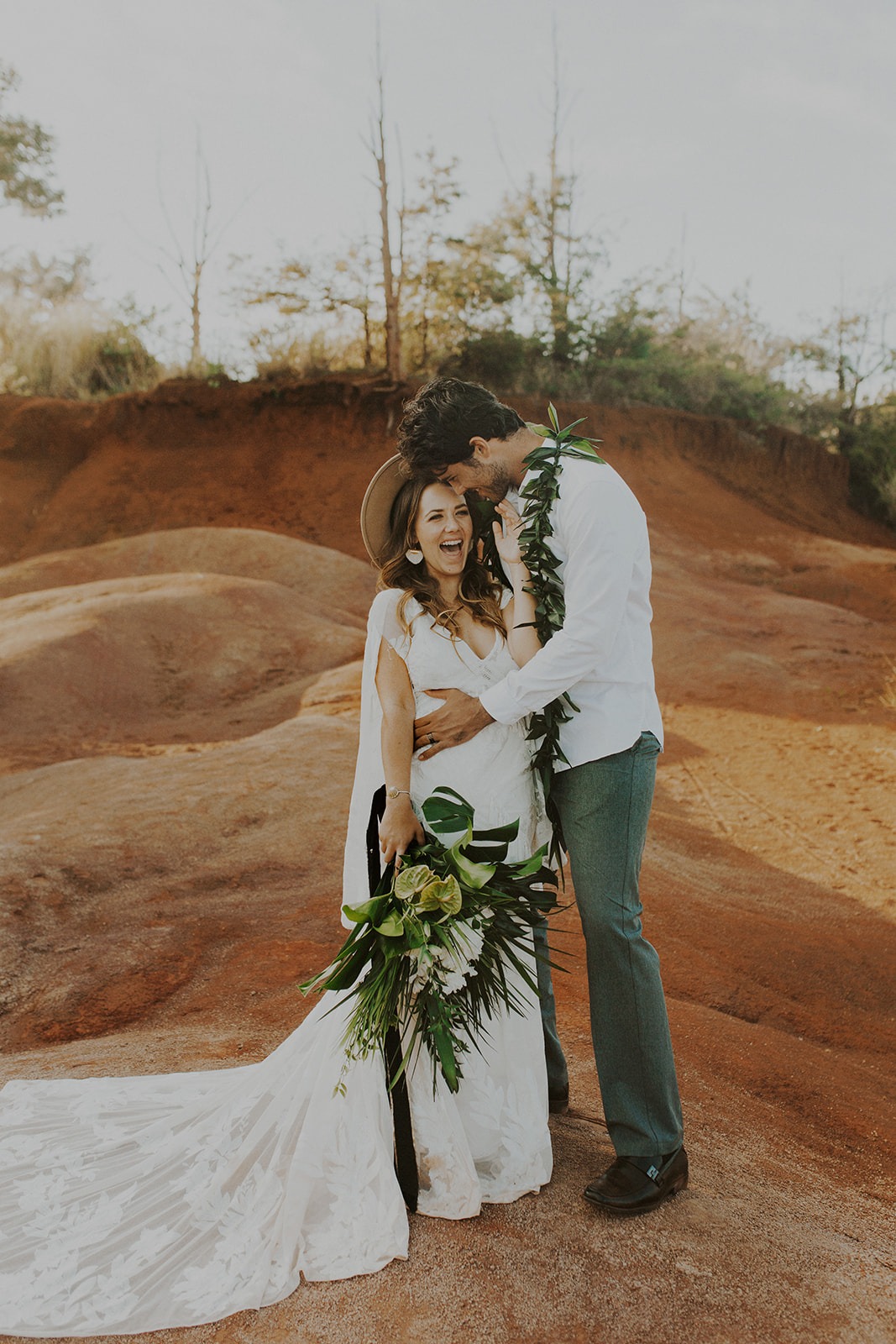 Kauai has so many incredible locations for an adventure elopement. Luckily the island is super small, and it's easy to explore all over the island all in the span of one day. Here are a few of my favorite spots to help get you started choosing your Kauai elopement location:
Beaches:
Kauai is obviously known for it's incredible, world class beaches. There are hundreds of different beaches to choose from, from secret hidden coves, to white sand beaches with mountains towering in the distance. You can't go wrong with a beach elopement in Kauai!
Waimea Canyon:
Waimea Canyon is one of my favorite places in the world, with jagged colorful cliffs towering over the turquoise ocean water, it's absolutely spectacular and the perfect place for an elopement.
Rainforest:
Kauai is known as the "garden isle" due to it's lush rainforest-like landscape. You'll find the rainforests brim with vibrant flora, thick tropical vegetation and a bounty of local fruit like mangoes, avocado, lilikoi, guava, and so much more.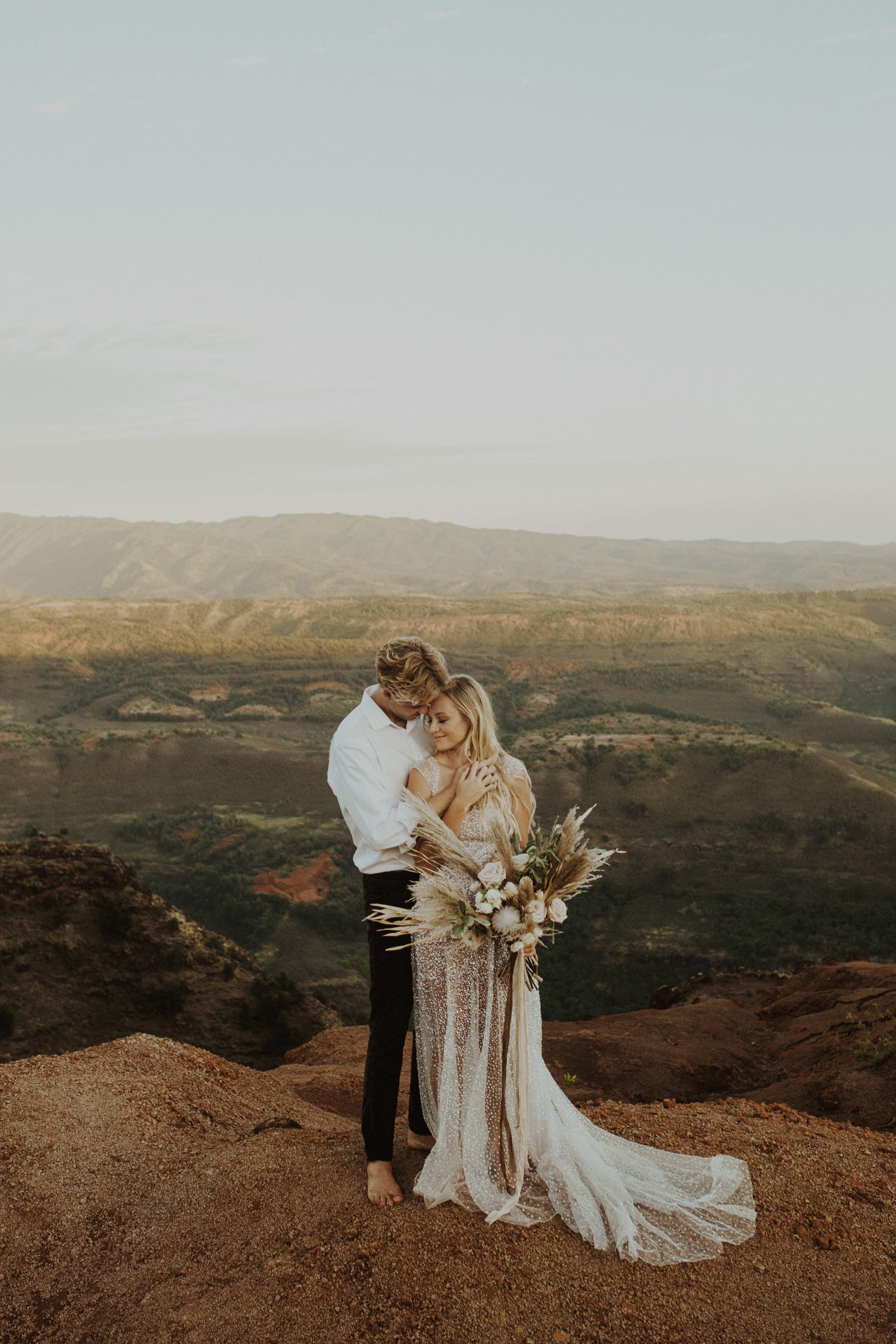 Best places to stay for your Kauai Elopement
Kauai might be a small island, but there are still some really incredible, luxurious resorts to stay at for your elopement! Here are a few of my favorite options: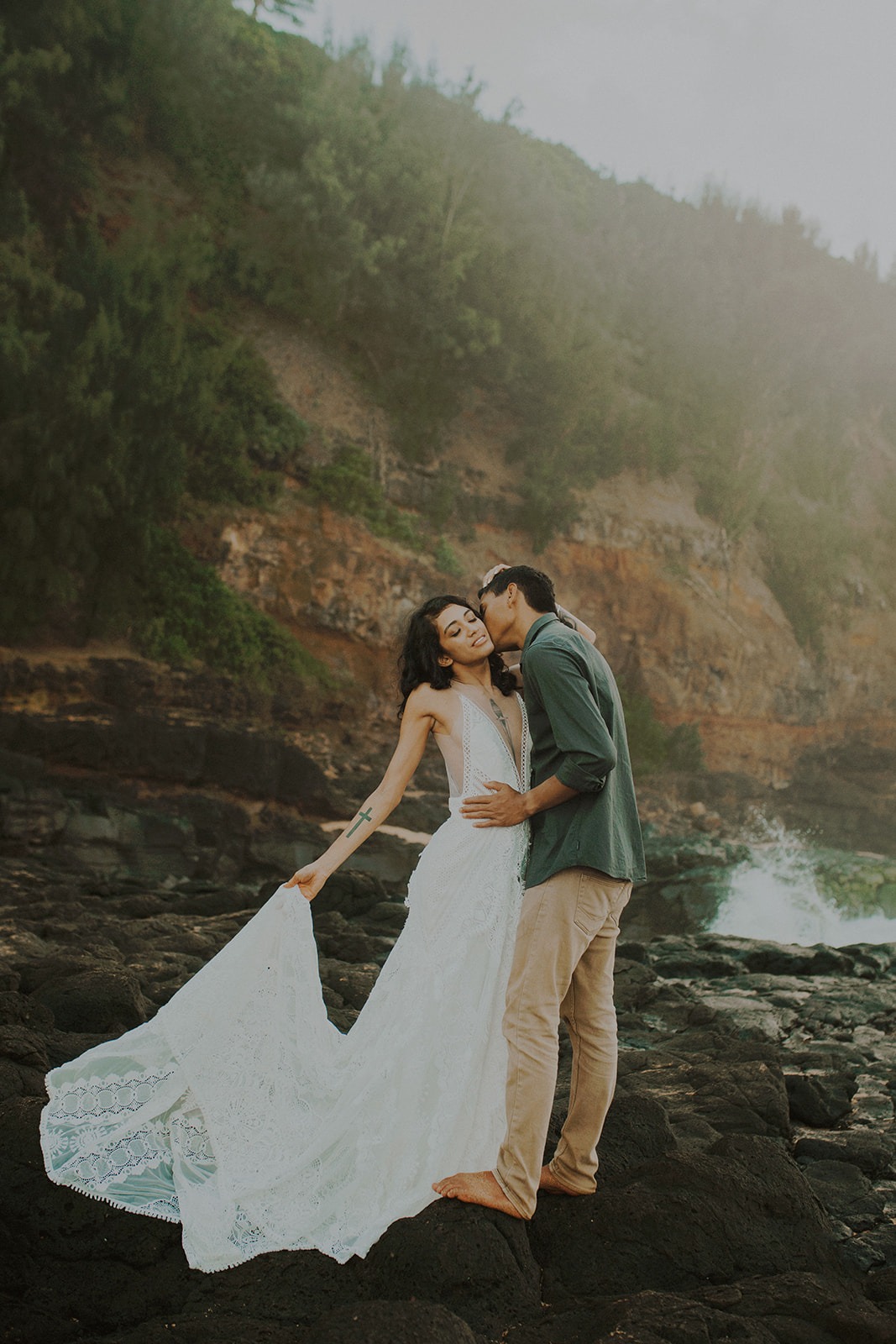 Half Day Coverage - $4,800
Up to 4 hours of photography coverage - enough time for a ceremony, and exploring around the area
+ Custom location scouting
+ Timeline creation
+ Permit assistance
+ Vendor recommendations
+ Online gallery of high resolution images
FULL DAY COVERAGE - $6,500
Up to 8 hours of photography coverage - a day full of adventure and exploring multiple locations
+ Custom location scouting
+ Timeline creation
+ Permit assistance
+ Vendor recommendations
+ Online gallery of high resolution images
View more PLANNING RESOURCES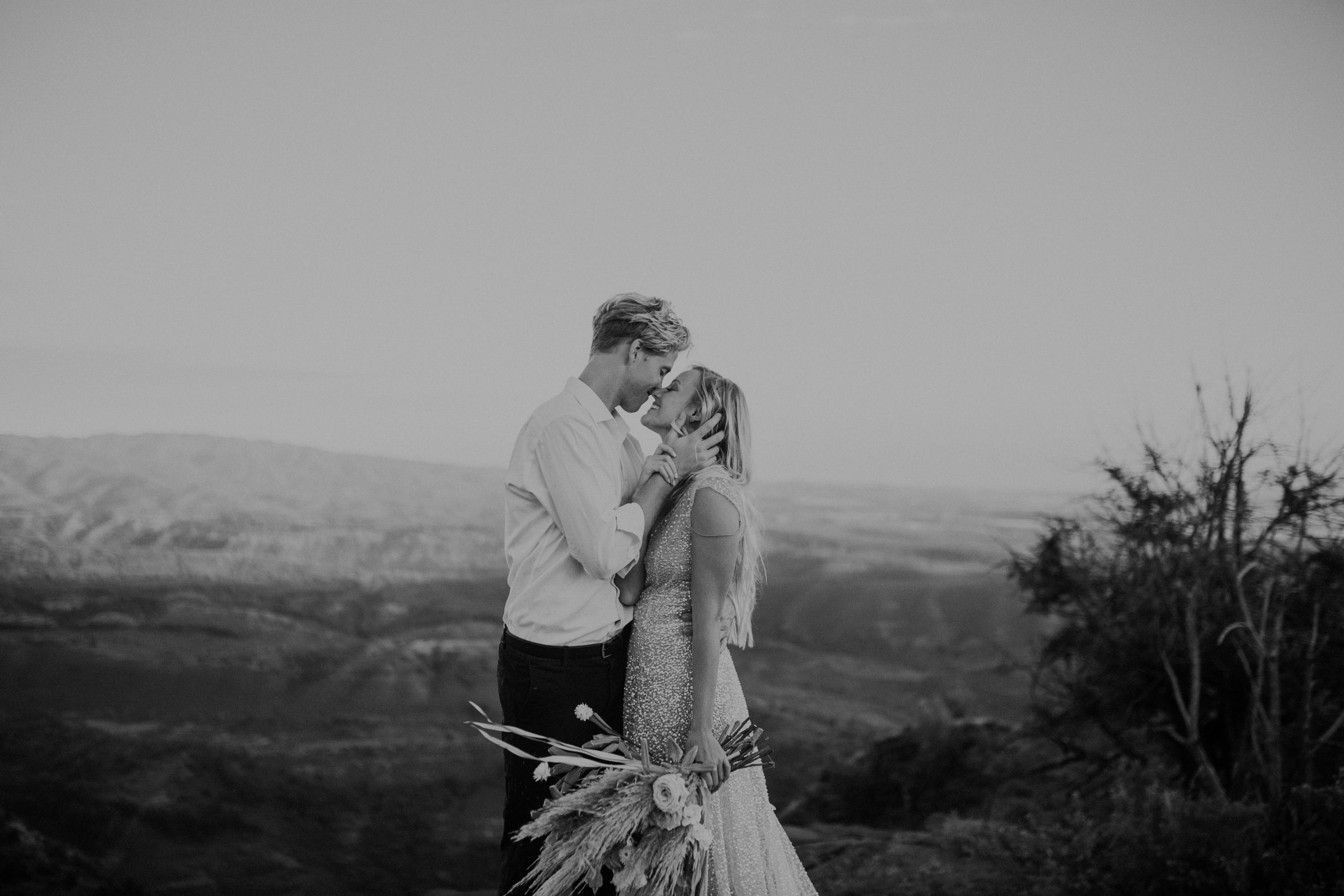 Ready to start planning your Kauai elopement?